Even Krampus deserves a vacation and summertime is the best time to relax. In honor of the hard work Krampus puts in every December, the Krewe decided to celebrate with Krampus in July. Our friends at Bratz Y'all was ready for us and had cold beer and some tasty food ready to go.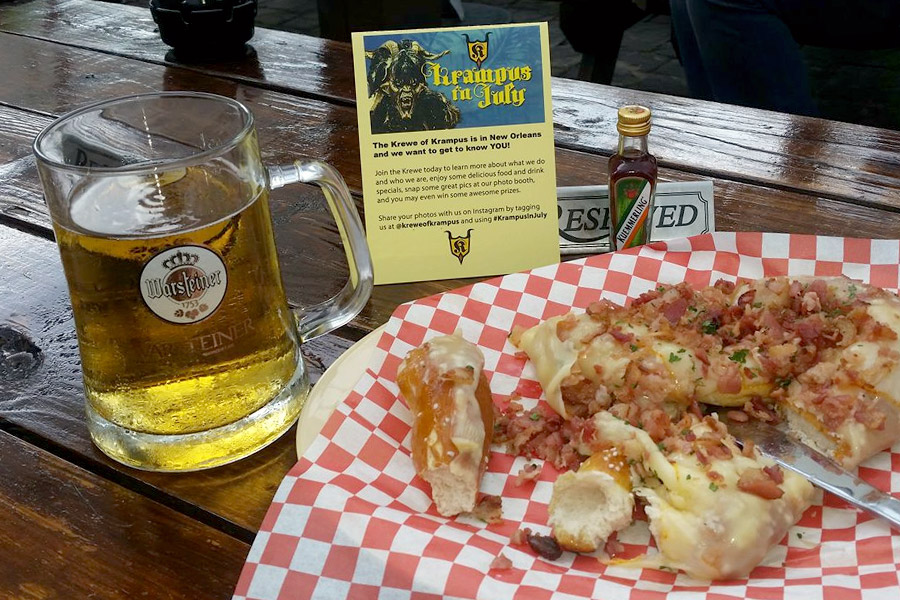 You know it's not summer without sporting a splash of color and bit of Hawaiian florals. That is why we made the dress code for the event "Hawaiian Shirts and Horns", which turned out to be far more comfortable than wearing our Krampus costumes. Yet, our Krewe's traditionalist made sure to make a short appearance in full fur, 90 degrees and all.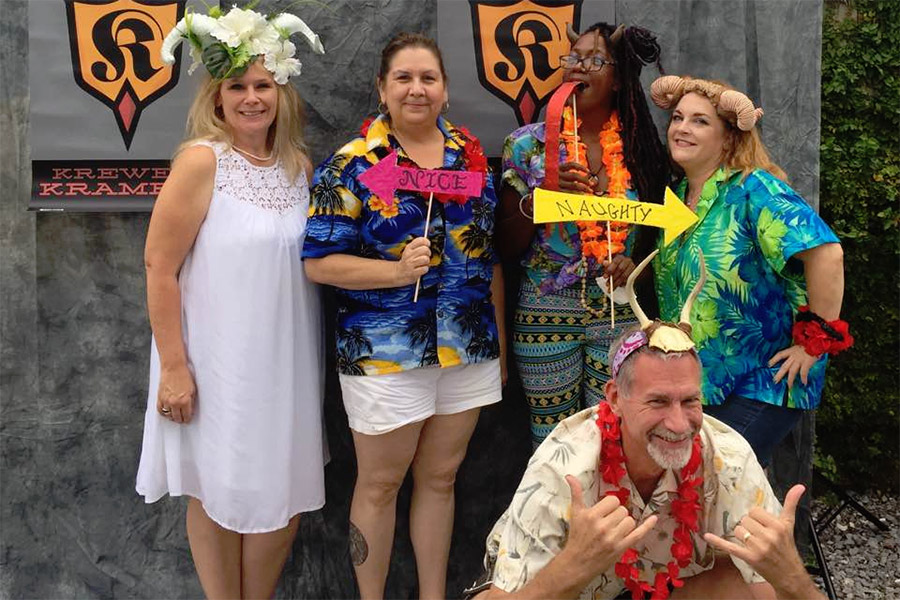 What's even more exciting than a cold beer and smothered pretzel? A gift basket full of everything you need to stock a bar! That's right we know how much the people of New Orleans like a basket of liqueur, so we put together an amazing assortment of wine, champagne, liqueur, shot glasses, Krampus cups, and even a lump of coal to raffle off. Let's just say there was one very happy party goer that evening. Then to sweeten the deal, we also raffled off a bottle of stone pine spirit, a very special schnapps specialty from the Tyrolean Mountains. A bottle that was brought directly from Austria. That was a special one so it was reserved for those who joined the Krewe that night.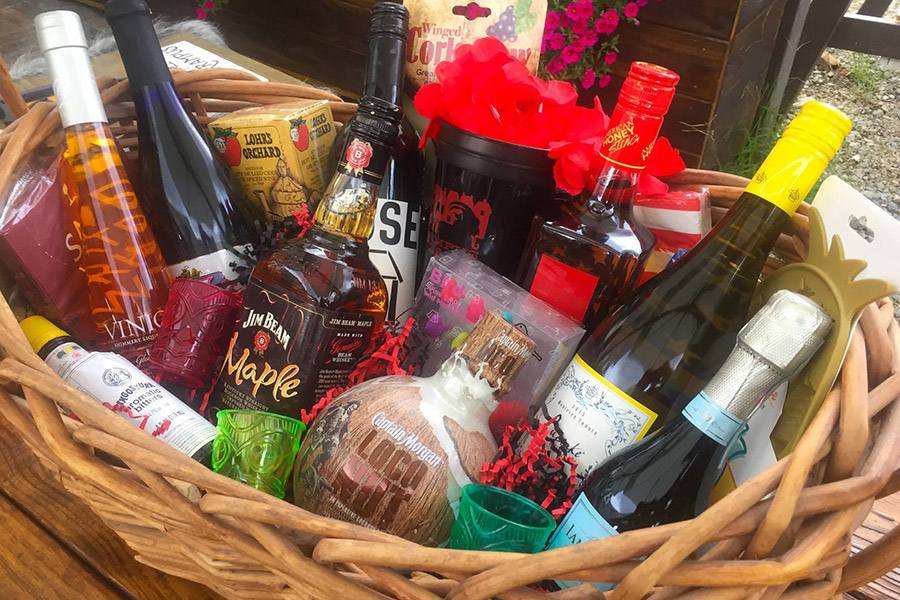 Most of the people attending did wear their favorite Polynesian/Krampus flair which made the Instagram photo booth a lot of fun. For those who felt left out of the festive attire, we had plenty of props for them to play with in their photos.
Looking to grow the Krewe we also took this opportunity to have an open membership drive as well. With the amazing turnout we had, there were many new members to officially join and lots of others who are excited about coming out in December to see the Krampus NOLAuf.
Lot of things to pack into one night, but it was so much fun I can see this becoming a yearly tradition.