Saturday, December 5, 2020
Krampus Lane
Take a scenic drive from New Orleans to the Alps this holiday season. Just beware that you are driving into the land of Krampus and his punishing Krewe. If you have been naughty you just not make it past his lair.
2020
NOLAuf After Party
Cancelled due to the pandemic.
2020
Caroling in the Quarter
Cancelled due to the pandemic.
Friday, November 27, 2020
Black Friday Dark Christmas Market
Cancelled due to the pandemic. Looking forward to bringing you a mostly virtual event this year so you can get all the naughty ones on your list a great Krampus related gift.
July 2020
Krampus in July - German Luau
What does Krampus do for vacation?
Krampus goes to a German Luau! Krampus in July is a unique summer experience blending the best of the islands and a German Biergarten. Come celebrate the off-season as Krampus takes a break from punishing the naughty to relax with a cold beer and some hula dancing.
October 2020
Halloween with Swampus
Join us this year along with several other Krewes as we bring you an entire month of tricks and treats. From a carving contest to drive-in horror movies, we have it all covered.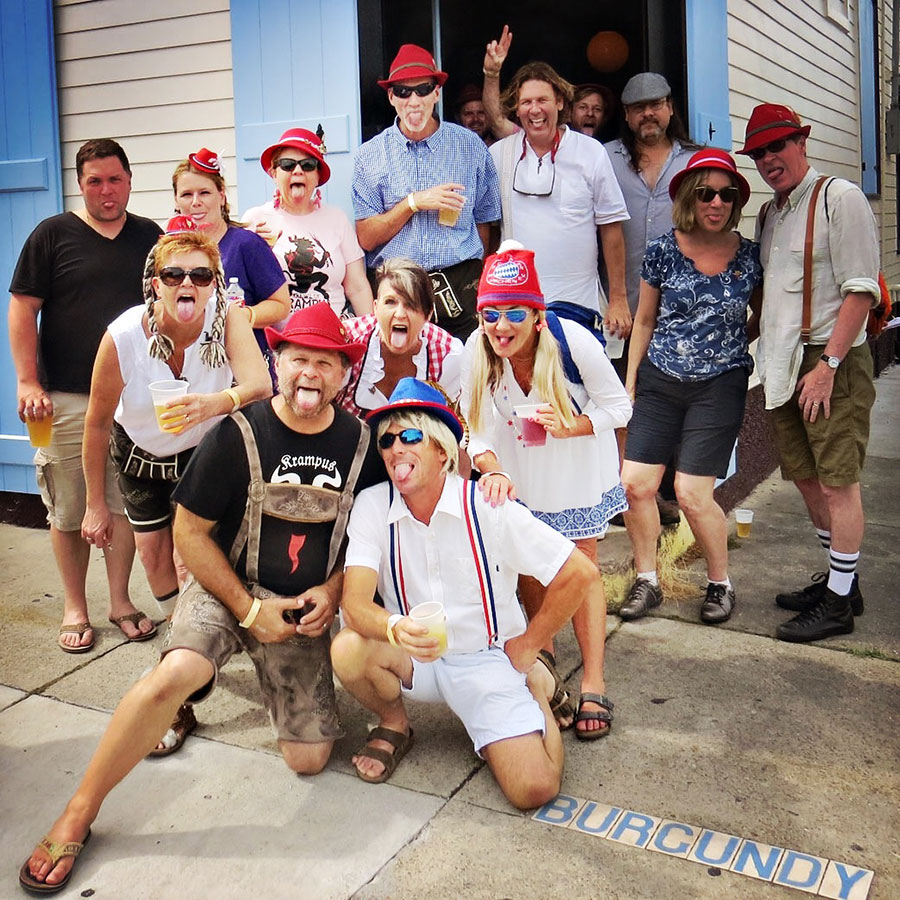 May 2020
Bywater, Bybier!
Cancelled due to the pandemic. Alpine themed gathering as we visit some of the fine businesses of Bywater.
Sign up to be notified of updates.