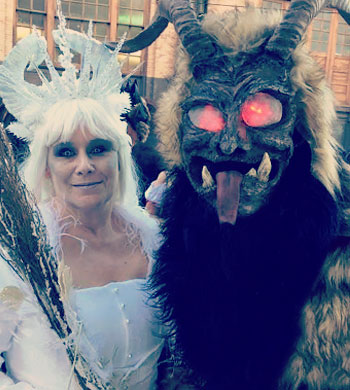 Saturday, December 2, 2017, 7pm
KRAMPUS NOLAUF
Come experience the Krewe of Krampus NOLAuf, which is based on an ancient Alpine tradition called Krampusnacht, as it comes to New Orleans officially for the first time. The Krewe of Krampus has grown and will be launching a yearly parade we're calling New Orlean's own Krampus NOLAuf. It will be a parade full of horns, fur, bells, baskets, chains, and switches with lots of amazing characters, unique throws, and exciting moments.
Friday, October 21, 2017    

 See us in Krewe of Boo Parade
Friday, October 13, 2017    

Krampus Night Oktoberfest at Deutsches Haus
Saturday, September 23, 2017    

Open Costume Workshop at Bratz Y'All @ Noon
Friday, September 22, 2017    

 Happy Hour @ Parleaux Beer Lab
Saturday, July 15, 2017    

 Krampus in July
Sign up to be notified of updates.