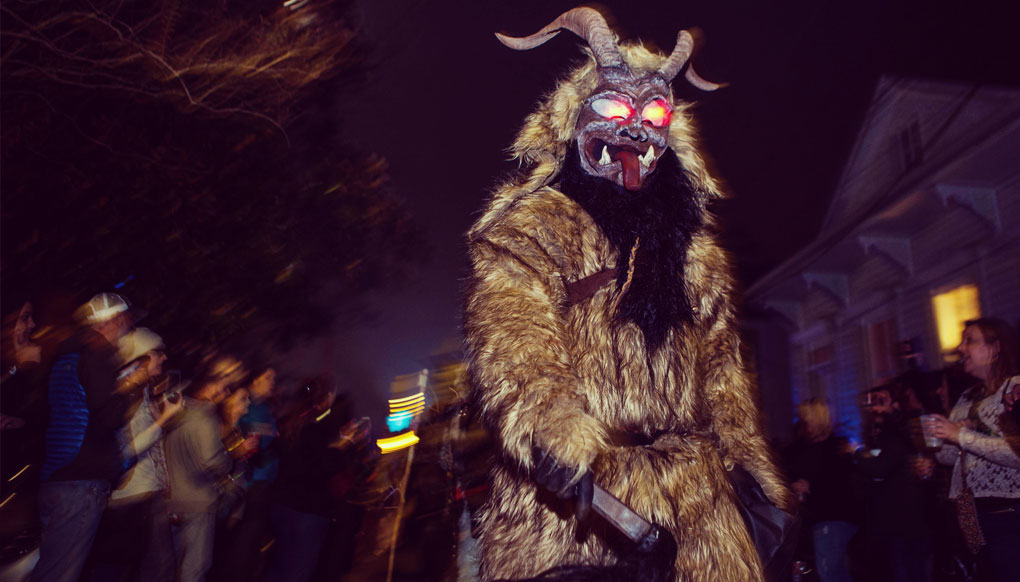 Krewe of Krampus
Krampus knows when you've been naughty. He doesn't care if you've been nice.
Look out New Orleans…
Krampus is coming to town.
This December Krampus is coming to town and he plans to stay! Over the last few years this age-old Alpine tradition has been spreading across the United States. While well known in many communities with strong German, Austrian, and Northern Italian ties, Krampus is now hitting mainstream American culture. There was even a feature film out a few years ago that brought the legend to life in a rather horrifying way. Even if the movie had a unique interpretation of this legendary character, it was still clear that Krampus has arrived here.
For those just learning about this legend, Krampus is a frightening, goat-like beast that travels with St. Nicholas. His job is to punish the naughty boys and girls while St. Nicholas deals with the nice ones. It's not a surprise that with so many people here in New Orleans who are naughty or mischievous that Krampus would pay the city a visit. Actually, with Krampus it's more than likely that he will just decide to call New Orleans home.
Join us as we all welcome Krampus back to New Orleans since its unlikely he has any plans of going away any time soon. The Krewe of Krampus is a krewe for enthusiasts of the legend, anyone that loves the holiday season, or people that love the idea of a legendary figure just for the naughty folks. Plus who doesn't love a reason to celebrate in New Orleans?
Join the New Orleans Krewe of Krampus
Sign up for the email list to let us know you're interested in participating.
Saturday, December 7, 2019
Our Krewe will be hitting the streets of New Orleans again this year and greeting all of you who may have been naughty. If you want to take part and pass out lumps of coal be sure to become a member of The Krewe of Krampus and join us for the 2019 Krampus NOLAuf.