To make the traffic flow, as smoothly as possible, we are asking that you follow this map to line up. Please start lining up according to your time slot.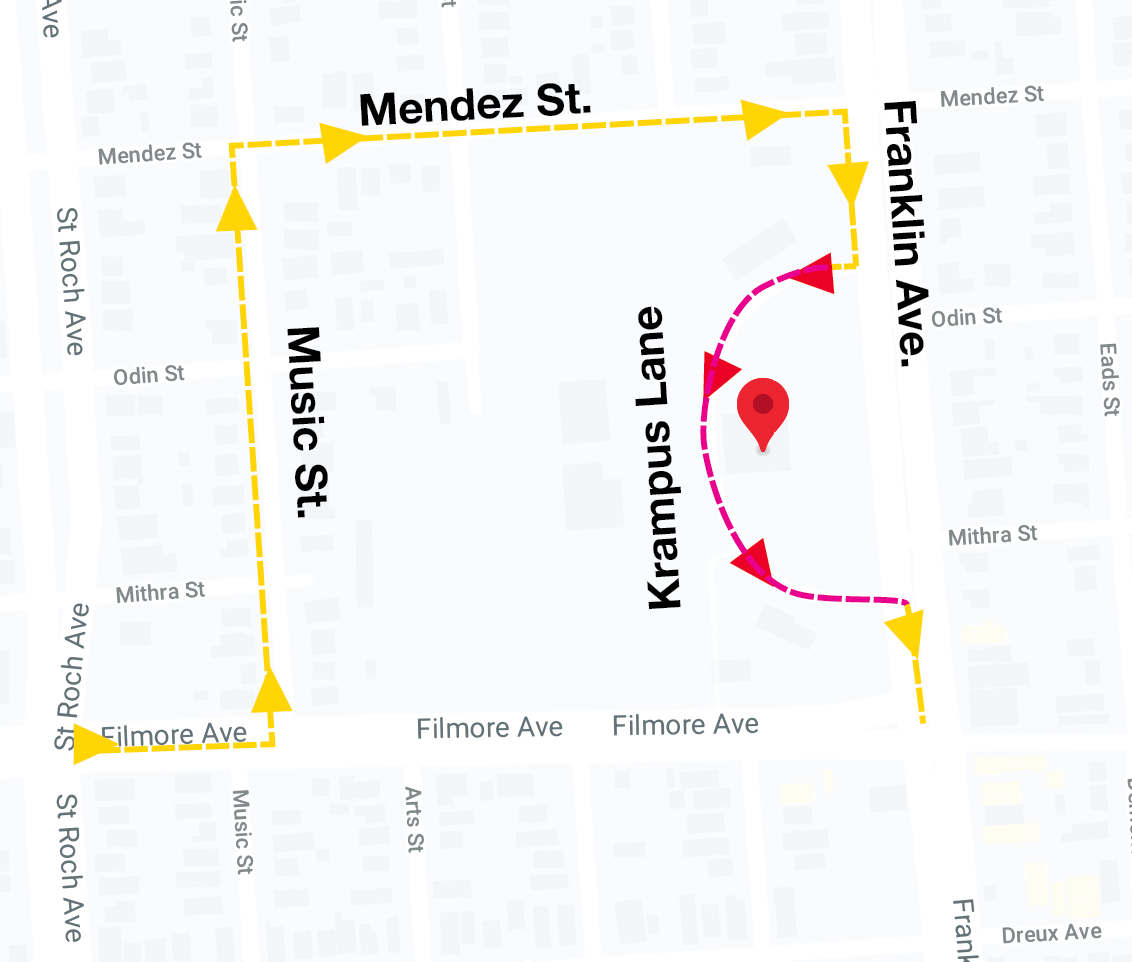 Come in from St. Roch Ave. along Filmore Ave.
Turn Left on Music St.
Continue up to Mendez St. where you will turn right. You will be asked to show your ticket near the corner of Mendez and Franklin. You don't need to roll the window down, but just hold your ticket up for the volunteer to see.
Turn right onto Franklin Avenue where you will be turning right into the event. This is where you will want to start having your ticket ready to show an attendant again.
After showing the ticket, you will then turn right, entering Krampus Lane.
Please do not stop or get out of your vehicle.
If you make it past Krampus and see the Marines you have made it out safely.
Exit by turning right on Franklin Ave.
Thank you and enjoy the show!
Krewe of Krampus