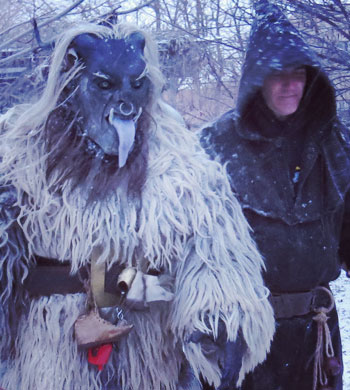 2016 Krampus Events
Saturday, December 3, 2016
KRAMPUS NOLAUF
For our inaugural event our goal is to get out on the streets of New Orleans and greet as many people as possible, letting everyone know of the Krampus tradition. We have set a nominal membership fee for this year to become a Founding Member of the Krewe of Krampus. By becoming a Founding Member you will always be able to hold that title and have access to benefits that only first year members will be offered.
Members will also know where the Krampus NOLAuf starts, ends and stop in-between. You will be provided with several throws, including our signature lump of coal, to hand out to deserving onlookers.
+
Sign up to be notified of updates.