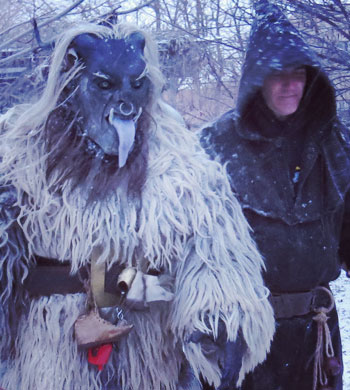 2017 Krampus Events
Saturday, December 2, 2017
KRAMPUS NOLAUF
Save the date for our 2nd Annual, Krampus NOLAuf! More details to come.
Saturday, July 15, 2017    

Krampus in July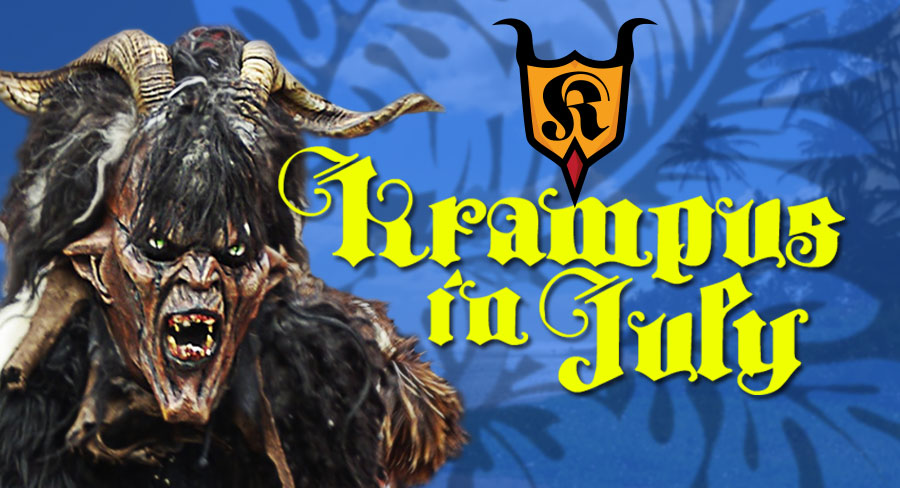 The Krewe of Krampus is in New Orleans and we want to get to know YOU!
Krampus, the legendary companion of St. Nicholas, works hard during the winter, so he likes to relax in the off-season and let the sun hit his horns. This July 15th come have a beer with the Krewe of Krampus at our headquarters, Bratz Y'all, in the Bywater.
Join the Krewe for some great food and drink specials, fun games, a photo booth, an Instagram contest, some awesome prizes, and find out more about the Krampus traditions and the Krewe.
If you become a member at the event you'll even have a chance of winning a special treat directly from Austria!
When and Where
The event is at Bratz Y'all at 617 Piety Street in New Orleans and goes from 4pm-8pm on July 15, 2017. There is also free parking in a lot on Chartres Street between Piety and Gallier.
Who Is This Event For?
This event is for anyone interested in tradition, parades, costuming, holidays, and friendship. Even if you aren't familiar with Krampus there's a lot you'll like about our Krewe, so come out, get to know us, and learn about the Krewe of Krampus.
Why Come?
• Hear about the history of Krampus and why Krampus is in New Orleans.
• Learn more about this new marching Krewe.
• Ask questions of current Krewe members.
• Become a Krewe member at the event you may win an awesome prize.
• Meet others who are interested in the New Orleans parade culture.
• Enjoy fun games, a photo booth, raffle, and membership incentives.
• Lots of great food and beer!
What to Wear?
Well, it's summer and even Krampus likes to throw on Hawaiian inspired attire. Join us wearing a set of horns, your favorite Hawaiian shirt, or some aloha inspired accessories. Take this opportunity to stand out and show us your creative side.
More information on our facebook event page.
Sign up to be notified of updates.