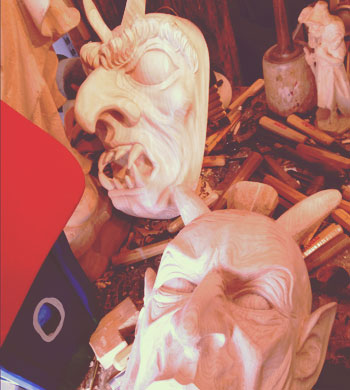 Become a Member of The Krewe
With 2016 being our inaugural year and because we are just getting started, membership for this first season is only $20.16. It's a chance to get in on the ground floor as they say. As a first year member you will get more perks than whack your ruten bundle at.
Benefits of Becoming a Founding Member
A limited edition, members only, decorated lump of coal. (Our signature throw)
2 regular lumps of coal to decorate and hand out.
Participate in the 2016 Krewe of Krampus NOLAuf.
A stack of 2016 Krampus NOLAuf cups to hand out.
Invitations to planning meetings.
Special privileges only available to Founding members.
Discounted membership dues in years to come.